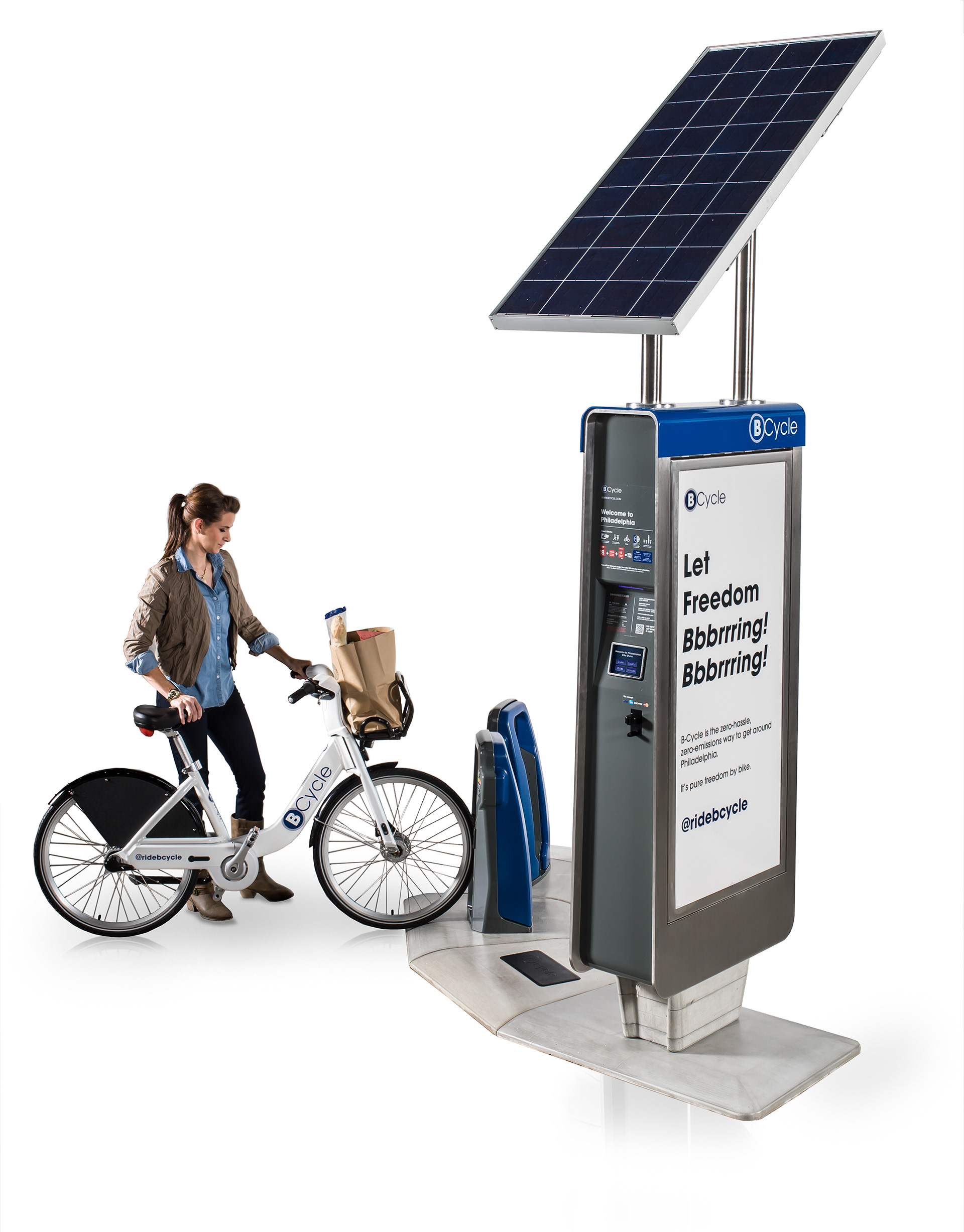 BCYCLE BIKE SHARE SYSTEM 2.0   2013:  BCycle was launched in 2009 and was left untouched until 2013.  This innovative bike share system was to due for reinvention. In November of 2013, one engineer, one product manager and myself needed to go from sketch to functioning prototype system in three months.  We hit our date.  This set the vision for what BCycle would be going forward.  The concept design and prototype portion was completed by me, while the final production project was handled by designer Ryan Callahan of BCycle. 
The development process started with the team getting out in the urban environment and understanding what worked, what didn't in terms of durability.  We progressed with ideas borrowed from playground equipment - use plastics and stainless steel among other materials to make a system that would last.
Ryan took the prototype to a production detail level.  When you are trying to get it done fast, a lot of corners are cut.  Ryan put a big effort into refining the design and making it work for manufacturing.  He's since worked on two even better versions of BCycle.